Published on
Arizona's vast landscapes and diverse architectural styles present a unique backdrop for the real estate market. Whether you're buying a Spanish-inspired villa in Scottsdale or selling a contemporary home in Phoenix, home inspection is a critical stage that can't be overlooked. For buyers, this process unveils the home's hidden stories, ensuring a sound investment. For sellers, it's an affirmation of the property's worth and a chance to address possible concerns proactively.
This Redfin article will shed light on the nuances and best practices of inspections in the Grand Canyon State while also featuring expert insights from Arizona home inspectors themselves. Given Arizona's unique climate and housing trends, understanding the home inspection process in the local context is vital. Let's get started.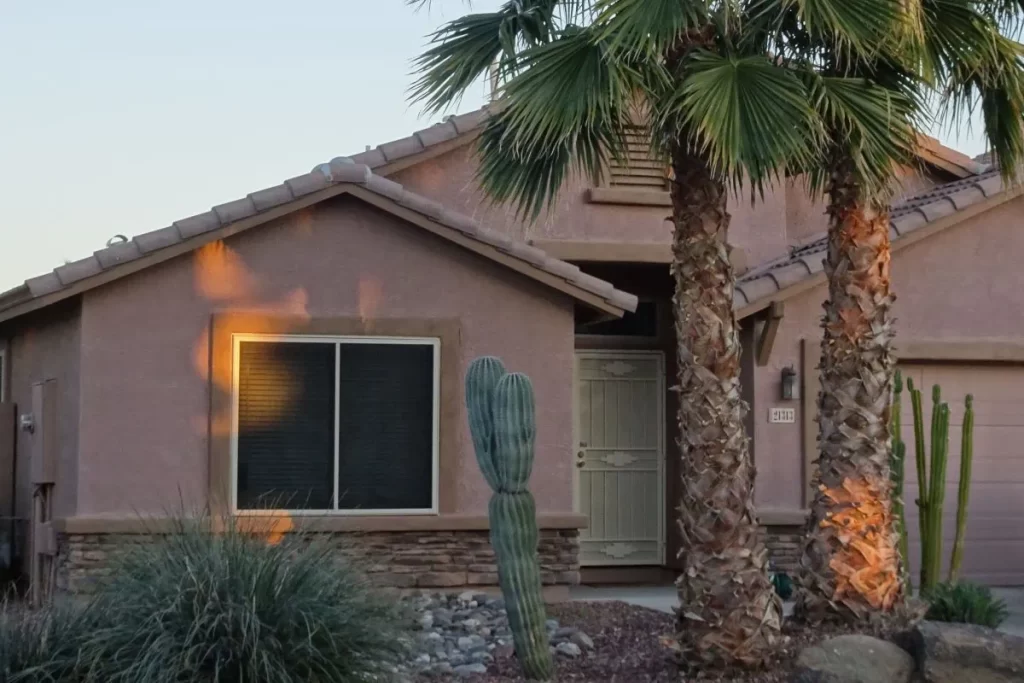 Why should you get a home inspection in Arizona?
Securing a home inspection in Arizona is not merely a procedural step; it's a strategic move, given the state's distinct environmental and architectural dynamics. Arizona's unique climate, marked by intense heat, monsoon seasons, and occasional dust storms, can impose specific wear and tear on properties. These factors might lead to issues like foundational cracks, roof damage, or HVAC inefficiencies that aren't immediately evident to the untrained eye. Furthermore, with the diverse range of architectural styles and ages of homes in the state, potential hidden complications can vary widely. A thorough home inspection offers buyers peace of mind, ensuring they are making a sound investment, and gives sellers an edge by addressing concerns proactively, promoting a smoother transaction process.
"A home inspection is a comprehensive evaluation of a property's condition, encompassing its structural integrity, electrical and plumbing systems, heating and cooling systems, ventilation, roofing, and much more," says Larry Ross of AZ Home Inspection Services. Trained professional inspectors have the knowledge and expertise to identify potential issues not evident to the untrained eye.
Interested in moving to the area?
Partner with an experienced agent who knows the local market.
Are there any specialized inspections that Arizona buyers should consider?
Arizona buyers should consider several specialized inspections when purchasing a property. Given Arizona's unique climate and geographical features, some of the key inspections to consider include a thorough termite inspection due to the prevalence of termites in the state, a comprehensive pool inspection if the property has a pool, a radon gas test, and a geological inspection in areas prone to soil instability or geological hazards.
Kyle Pritchett of Pritchett Home Inspection says that regardless of which specialized inspection you opt for, your inspector should have all the necessary tools and equipment.
"There are a lot of different types of inspections out there today for both sellers and buyers to choose from," says Pritchett. "So, if you are going to choose one of those, why not choose one that is going to give the inspector an upgrade on what he is able to see? When you select a thermal home inspection, the inspector should be utilizing a top-of-the-linermal camera, which will enable them to detect missing insulation, air leakage, bad window seals, electrical issues, water intrusion, moisture issues, and even pest intrusions they are not able to detect with the naked eye.  When making one of the biggest investments of your life, make sure your inspector has the tools to see everything you need to know about the home you're purchasing."
Hailey Rodriguez from WIN Home Inspection adds, "In addition to their home inspection, home buyers in Arizona should consider getting an infrared scan to identify abnormalities within the home such as moisture, insulation gaps, energy loss, and electrical hazards that are hidden within the walls, floors, and ceilings of the home."
Are home inspections required in Arizona?
Home inspections are not legally required in Arizona, but they are highly recommended. They safeguard buyers from unexpected problems and provide an opportunity to negotiate repairs or pricing based on inspection findings.
"Even though a home inspection may not be required for your purchase, it is a great way for a home buyer to prepare for the home they are considering purchasing," says Dylan Bucknavich of ProInspect. "They reveal a lot about a home and can even include services such as sewer scopes, pool inspections, and indoor air quality. When purchasing a resale or new home, we highly recommend the buyer speak to a few inspectors to get a sense of their experience and level of service."
How much does a home inspection cost in Arizona?
The cost of a home inspection in Arizona varies based on factors like the property's size, location, and additional services requested. According to House and Home Inspection Services, home inspections usually cost between $350 and $450 for standard sized houses, though this figure can vary depending on square footage and other factors.
David Dion of Whole Home Inspections recommends prioritizing experience over price when choosing a home inspector. "Home inspection prices in Arizona are generally based on size, age and any additional services requested. It's important to hire an experienced home inspector who has a trained eye to see what other inspectors may not. Therefore, we don't recommend using price as your determining factor when trying to find the right inspection company for your needs. However, if a company is a few hundred dollars above or below many others, you may consider asking why."
Can you sell a house in Arizona without an inspection?
You can sell a house in Arizona without an inspection. However, it's advisable for sellers to get pre-listing home inspections to attract more confident buyers and streamline the negotiation process.
Expert advice for buyers getting a home inspection in Arizona
"Be present at the inspection, so you can meet the inspector and let them go over the findings with you personally at the end," says Tim Sponsler of 1st Priority Inspections. "This helps immensely with understanding the property you are purchasing."
"With inflation and rising costs, life got expensive, really quick," says Matthew Willer of Truss Home Inspections. "Get a home inspection and get the full picture before making the leap. Repair costs can add up more now than ever before."
"The average new build home buyer is convinced they do not need a home inspection for a new build, says Cy Porter of CyFy Home Inspections. "The State of Arizona holds builders to a higher standard than most parts of the country. All new build homes in Arizona come with a 2 year state required warranty which includes cosmetic defects. If the buyer wants to have all of their warranted items addressed by the builder, the buyer must identify the defects and present them to the builder. If the builder refuses to address any defects then a complaint can be filed against the builder with the Arizona Registrar of Contractors (ROC). The Arizona ROC will then send out an investigator to verify the defects and then require the builder to address them." A home inspector can identify warranted defects and hold builders accountable.
"Be sure to hire a licensed, experienced, inspector by asking how long they've been performing inspections and how many inspections they've performed," according to DoubleTree Home Inspection Services. "Ask if the inspector provides a review at the end of the inspection to go over the findings so you can see the items for yourself. For items needing repair, it may be preferable to negotiate a discount or credit for repairs, rather than relying on the sellers to make satisfactory corrections."
"A home inspector may not perform any repairs on a home that they've inspected," says Connor Barickman of Purple Cactus Inspection. "This restriction allows the inspector to remain impartial. The sword cuts both ways because when a home inspector identifies a problem with the home, the inspector is not in a position to provide a quote to remedy the problem. The inspector is not licensed to perform the work and it would be a violation of the code of ethics to do so. Once a problem has been identified, it is time to bring in a licensed contractor. An excellent contractor will be familiar with the most up-to-date standards on how to correct the issues identified on a home inspection report. Furthermore, they can provide accurate written quotes which can be used to make a request of the seller which could be a price reduction, or a request to have the issue repaired before the transaction closes."
Getting an Arizona home inspection: the bottom line
Getting a home inspection in Arizona is a smart investment. It empowers buyers with information, aids in identifying specialized issues, and facilitates smoother transactions. While not mandatory, an inspection is a practical step towards ensuring a safe and secure real estate investment in the Grand Canyon State.
If you are represented by an agent, this is not a solicitation of your business. This article is for informational purposes only, and is not a substitute for professional advice from a medical provider, licensed attorney, financial advisor, or tax professional. Consumers should independently verify any agency or service mentioned will meet their needs. Learn more about our 
Editorial Guidelines here
.