Scottsdale Home Inspections – Our #1 Priority is You!
Are you purchasing a home in Scottsdale? Are you looking for a Scottsdale home inspector to perform a Scottsdale home inspection on your newly acquired purchase? Perhaps you wish to get a home inspection performed and you are the seller as opposed to the buyer, well 1st Priority Inspections can help you get the inspection you need. Our Scottsdale home inspections are not only thorough but also affordable. We pay attention to all the little details so you can save money on one of the biggest investments that most people will ever make, buying a home. There are a lot of companies that provide Scottsdale home inspections, but none that offer the personal touch that we do at 1st Priority Inspections we make your home inspection needs our 1st priority. If you have been searching for a reputable Scottsdale home inspection company your search ends today because 1st Priority provides the best home inspections in the valley.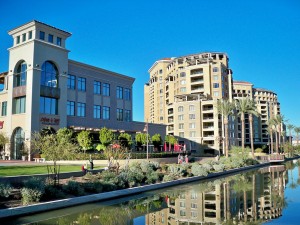 Scottsdale Home Inspector – #1 in Customer Satisfaction
Putting our customers needs first is important to us at 1st Priority Inspections. We want you to know that when you hire us you will have a highly trained and very thorough Scottsdale home inspector working for you that takes pride in every inspection we perform.
We service the entire valley from our Phoenix location and travel to homes and businesses all over the county including Phoenix, Scottsdale, Gilbert, Glendale, Mesa, Peoria, Surprise and Tempe and that's just to name a few of the communities we travel to while providing home inspections. If you need a Scottsdale home inspection or an inspection in any of the areas mentioned above even if its last minute don't hesitate to call us @480-219-7663. 1st Priority Inspections will make saving you money on your home investment our #1 priority. From finding hidden problems in a house your looking to buy, to making sure that your house is ready to sell with no hidden underlying issues, 1st Priority Inspection gets the job done!
Click here to contact us now and communicate with a licensed home inspector who can answer your questions about our Scottsdale home inspection services.