"As-Is" Doesn't Need to Turn into Buyer's Remorse
Some Buyers are skipping their due diligence period and buying homes "As-Is" without a home inspection. We get it. The market is demanding bold offers. We know you want to protect your clients by giving them sound advice that gets them into the home they want in the areas of town they prefer. You don't want them to walk blindly into a money pit and then blame you when Buyer's Remorse sets in.
Here's what we are seeing: Sellers are taking advantage of market conditions and listing properties that would never sell at all in a normal market. Buyers are desperate to find housing and are willing to pay over the appraised value with no contingencies. That doesn't mean they want to move into a home that they know nothing about and allow minor issues to turn into major repairs down the road. When this happens, who do they have to blame? There may be no legal liability, but will your reputation be at stake?
Here are a few things we saw recently on "market-ready" properties: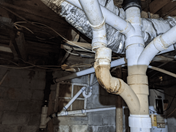 The sewer line is dumping into the crawlspace. Will insurance cover the inevitable mold and Black Water remediation?
Live, exposed electrical conductors in the backyard. Do your clients want their children playing here?
A rubber patch clamped onto a gas line to stop a gas leak. Is "As-Is" worth dying for?
If your clients choose to accept the risk and purchase a home without an inspection, let them know they can still have the property inspected after closing. We routinely inspect homes for homeowners that have lived in their homes for years and want a check-up, or because they think their homes are making them sick, or because they suspect they have a problem but can't identify it. Home Inspections are not just for Buyers and Sellers and you can help protect your clients that make the boldest offers by recommending that they have a home inspection after closing.
You can still get that home inspection after the sale has gone through.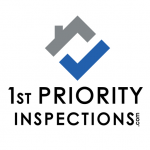 Tim Sponsler  ACI ASHI CRMI    
480-219-7663 office
480-277-2772 mobile
www.1stpriorityinspections.com
Tim Sponsler is a certified ASHI Inspector with over 20 years of experience in the Phoenix Arizona Home Inspection Industry, and 40 years of experience in the construction field. 1st Priority Inspections of Phoenix provides professional assessments in the Phoenix Metro and surrounding area