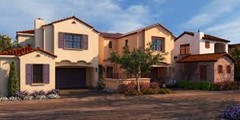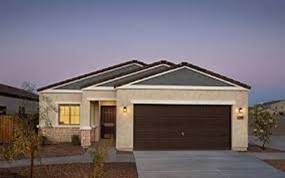 ---
11-Month  and  23-Month Warranty – A Must Have for New Construction Home Owners
Imagine that you've just moved into a newly constructed or remodeled home in Phoenix, constructed by a builder or developer. From the outside, the house looks fabulous, exactly as it had been promised. But after a couple weeks or months of living there, you begin to notice issues. Perhaps these are cosmetic – trim moldings begin to separate at joints from poor installation, hardwood flooring is not performing as expected. Or perhaps the issues are more structural – doors no longer close properly, cracks in drywall have developed over window frames.
According to Arizona State Law, builders are required to uphold a 12 month warranty on their work. The State of Arizona holds that builders have an implied duty to perform services required by their contract with homeowners in a skillful, careful, diligent and workmanlike manner, even without a written agreement.
Most individuals look at warranties as a mental safety net and home-buyers rarely exercise their right to corrections in workmanship. You deserve to maximize the benefit of your warranty with a post-purchase, 11-month Warranty Inspection by 1st Priority Inspections. Schedule today for a flat-rate fee and no hidden charges.
How it works
We encourage our clients to schedule this inspection around 11 and 23 months after taking ownership, allowing the builder/contractor to make repairs before the end of your warranty period. A trained, certified Phoenix home inspector with a construction background will come to your home and a full inspection will be performed and you will be provided a report, full of color photos and descriptors in PDF format that can easily be forwarded to your builder. We ask that you meet your inspector at the home with a list of concerns you have already noticed and be prepared to spend about 20 minutes walking through the home to review these items with your inspector.
Most builders have your best interests in mind and want you to be happy with the home they have built. 1st Priority Inspections' process only helps these builders provide the best product possible for your long-term enjoyment of home ownership. Sit back and allow an expert in Phoenix Home Inspections to make this possible before your warranty expires!
Still unsure on the 11 month warranty home inspection?
We found a drainpipe that was never connected and would have caused major wood rot and possibly the replacement of the front door when finally discovered, if not for the 11 month warranty inspection.  The contractor agreed to full responsibility after inspection and is currently making repairs. In this case, the 11 month warranty inspection saved this home owner thousands of dollars!
In another case, we found a shower valve that was never plumbed and if opened would have flooded the wall cavity with untold gallons of water!
In yet another case, in a very difficult to access area of the new home's roof we located an area that was completely missing all of its roof tile.
How about missing ceiling insulation?  You get the idea! 
Call Today for a free quote!